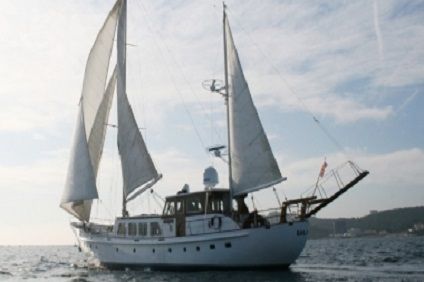 NOTE: MS Galateia is only available for charter of the vessel. Not for sale on a per cabin basis.

Built in the Van Hamburg shipyard in 1964, the vessel was reconditioned in 2010. The ship's engine is a Ketch motor sailor.

Propulsion is 2 x 200 HP plus 250 m² of sail.

The MS Galatéia can accommodate 8 passengers on board in 4 cabins with shower rooms. Separate accommodation is provided for the captain, chef and crew member.

All the cabins are equipped with satellite television, air-conditioning, individually controlled heating, safe, hairdryer and 220 volt electricity supply.

On board facilities include lounge with large TV screen, restaurant, small library, large teak sun deck with sun loungers.

Leisure activities include dinghy for water-skiing, masks, snorkels and flippers, wind surfboard, fishing rods.


Ship Profile & Stats
Refurbished: 2010
Length: 25 m
Beam: 5.9 m
Passenger capacity (dbl): 8
Ship Amenities
Satellite Television
Air Conditioning
Individually controlled heating
Safe
Hair Dryer
220 volt electricity supply
Ship Facilities
Lounge with large TV screen
Restaurant
Small Library
Large teak sun deck with sun loungers
Dinghy for water skiing
Snorkels, masks, flippers
Wind Surfboard
Fishing rods
Filter results:
Currently we have no results for this ship, please click here to start a search and find something for you!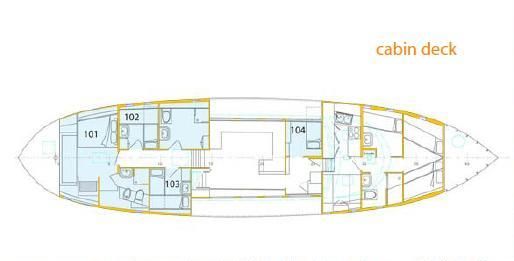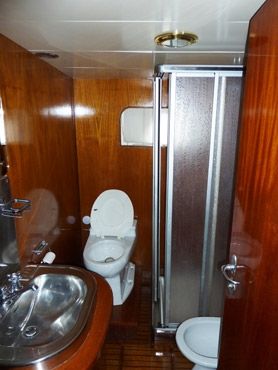 Galateia has 4 cabins each accommodating one or two passengers. 101 - double cabin with private shower
and wc.
102 et 103 - double cabins with bunk
beds and washbasin.
104 - double cabin with bunk beds
(no washbasin)