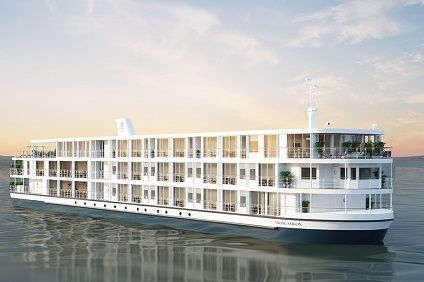 Designed to navigate the Mekong River, hosting just 80 guests, Viking Saigon offers understated elegance and has been built to reflect the clean, Scandinavian design principles for which Viking is known. Explore one of the world's most scenic regions in comfort with outdoor verandas, hotel-style beds and public areas bathed in light, offering panoramic views of your surroundings.
Ship Profile & Stats
Maiden voyage: 2021
Passenger capacity (dbl): 80
Ship Amenities
Free Wi-Fi (connection speed may vary)
Flat-screen TV with premium entertainment package including CNN and other English-language programming
Safe
Refrigerator
Telephone
110/220 volt outlets & USB ports
Hair Dryer
Individual Temperature Controls
Plush robes & slippers available upon request
Bottled water replenished daily
Ship Facilities
Shop
Library
Restaurant
Viking Lounge
Open Air Sky Bar
Infinity Pool
Bar
Coffee Station
Laundry service
Fitness Centre
Spa
Filter results:
Currently we have no results for this ship, please click here to start a search and find something for you!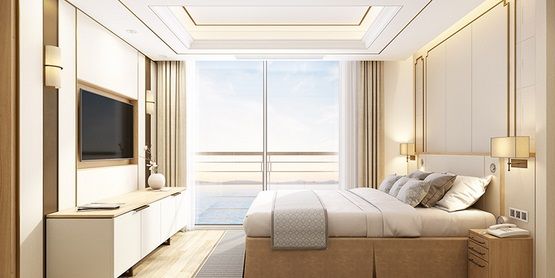 Suite size: 735 sq ft
River-view suite with spacious, separate sitting room & floor-to-ceiling sliding glass door opening to a large veranda off the living room
Hotel-style bed (with optional twin-bed configuration); luxury linens & pillows
Free Wi-Fi (connection speed may vary)
Two flat-screen TVs with premium entertainment package including CNN and other English-language programming
110/220 volt outlets & USB ports
Telephone, safe, refrigerator, hair dryer & individual climate control
Large private bathroom with spacious glass-enclosed shower, bathtub & anti-fog mirror
Premium toiletries; plush robes & slippers available upon request
Bottled water replenished daily
Stateroom steward & twice-daily housekeeping
Space under bed for storing suitcases
Roomy wardrobe with wooden hangers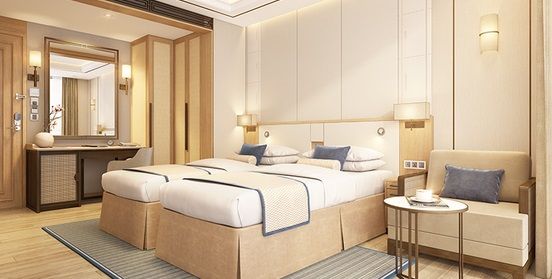 Stateroom size: 305 sq ft
River-view stateroom with floor-to-ceiling sliding glass door to create a French balcony
Private veranda
Hotel-style bed (with optional twin-bed configuration); luxury linens & pillows
Free Wi-Fi (connection speed may vary)
Flat-screen TV with premium entertainment package including CNN and other English-language programming
110/220 volt outlets & USB ports
Telephone, safe, refrigerator, hair dryer & individual climate control
Private bathroom with spacious glass-enclosed shower & anti-fog mirror
Premium toiletries; plush robes & slippers available upon request
Bottled water replenished daily
Stateroom steward & twice-daily housekeeping
Space under bed for storing suitcases
Roomy wardrobe with wooden hangers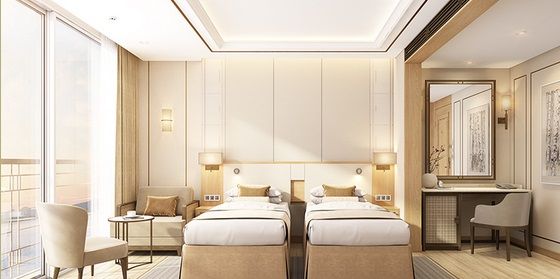 Stateroom size: 305 sq ft
River-view stateroom with floor-to-ceiling sliding glass door to create a French balcony
Hotel-style bed (with optional twin-bed configuration); luxury linens & pillows
Free Wi-Fi (connection speed may vary)
Flat-screen TV with premium entertainment package including CNN and other English-language programming
110/220 volt outlets & USB ports
Telephone, safe, refrigerator, hair dryer & individual climate control
Private bathroom with spacious glass-enclosed shower & anti-fog mirror
Premium toiletries; plush robes & slippers available upon request
Bottled water replenished daily
Stateroom steward & twice-daily housekeeping
Space under bed for storing suitcases
Roomy wardrobe with wooden hangers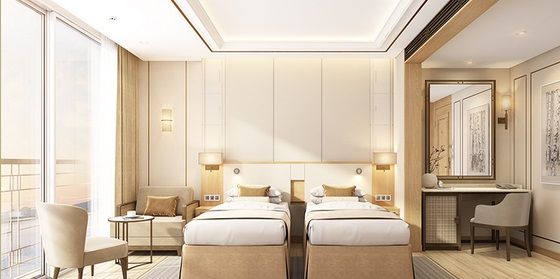 Stateroom size: 305 sq ft
River-view stateroom with floor-to-ceiling sliding glass door to create a French balcony
Hotel-style bed (with optional twin-bed configuration); luxury linens & pillows
Free Wi-Fi (connection speed may vary)
Flat-screen TV with premium entertainment package including CNN and other English-language programming
110/220 volt outlets & USB ports
Telephone, safe, refrigerator, hair dryer & individual climate control
Private bathroom with spacious glass-enclosed shower & anti-fog mirror
Premium toiletries; plush robes & slippers available upon request
Bottled water replenished daily
Stateroom steward & twice-daily housekeeping
Space under bed for storing suitcases
Roomy wardrobe with wooden hangers