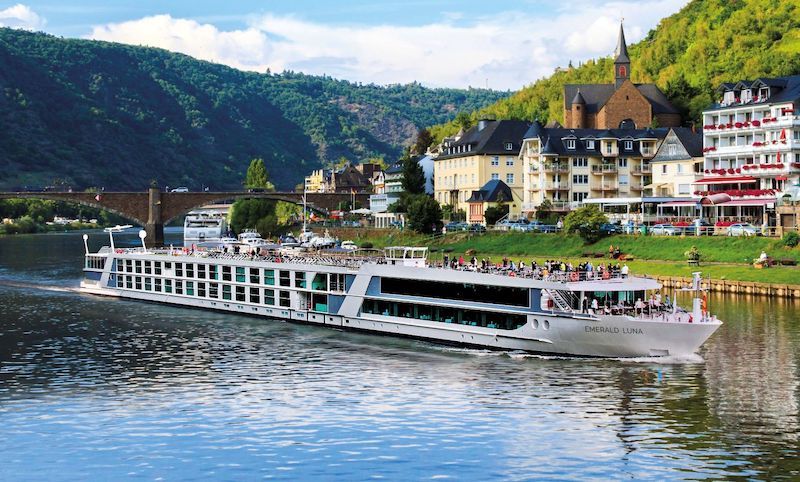 Navigating the rivers Rhine, Main, Danube and Moselle; the Emerald Star, Sky, Sun, Dawn, Destiny and Luna can guide you through some of Europe's most magical stretches of water and help you explore many of the continent's most arresting and enchanting cities.

The six sister vessels, boasting a modest capacity of 182 guests apiece, are all blessed with a selection of wonderful amenities and features.

At the very heart of every Star-Ship in the Emerald Waterways fleet is the Horizon Bar & Lounge. A contemporary, chic social space; the lounge is equipped with a comprehensively-stocked bar, skilled bartenders, help-yourself hot drinks facilities and a generous offering of plush seating and sofas. The Horizon Bar & Lounge is an ever-popular after-dinner retreat for guests looking to make new friends and share the day's events with friends of old.

Dining aboard the ships throughout a stay on the beautiful rivers of Europe provides an endless array of palate-pleasing sensations. From the Reflections Restaurant which offers a collection of highlight dinners during any given itinerary, to the chance to dine under the balmy European sky thanks to the Sun Deck's Sky Barbecue; there are gastronomic offerings to suit every taste and every appetite.

The Sun Deck of the ships also boasts the wonderful retractable glass roof which provides seasonal protection for the pool, cinema and Riverview Lounge below. Whether you wish to undertake a few lengths before breakfast in the heated pool or enjoy a Hollywood classic in the cinema, this area of the ship is primed for relaxation when you've got a few upcoming hours of river navigation.
Ship Profile & Stats
Maiden voyage: 2021
Length: 135 m
Passenger capacity (dbl): 182
Ship Amenities
Complimentary bottled water, restocked daily
Hair Dryer
Complimentary Wi-Fi
Telephone
Safe
Individual climate control
Flat-screen TV and infotainment system
Mini-fridge
Ship Facilities
Swimming Pool
Hairdresser
Wellness Area
Fitness Area
Reflections Restaurant
Evening Cinema
Horizon Bar and Lounge
Sun Deck with Deck Chairs
Sky Barbecue
Golf Putting Green
Games Area
Walking Track
Filter results:
Currently we have no results for this ship, please click here to start a search and find something for you!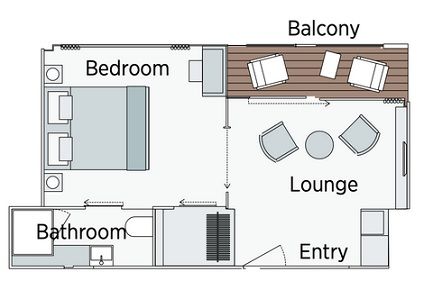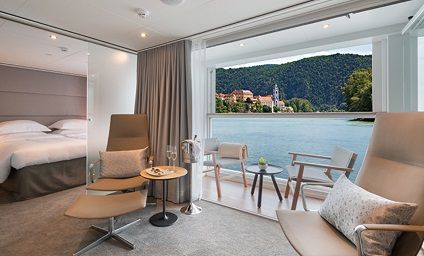 315ft² (29.3m²). Our Owner's One-bedroom Suites boast their very own bedroom which closes off from the rest of their cabin; a separate lounge area; and a fantastic outdoor balcony complete with open-air system, allowing you to enjoy the views of your surroundings whatever the weather.

Outdoor private balcony with open-air system
Seperate bathroom and lounge area
Bathroom with shower, indulgent toiletries, hair dryer, on-board complimentary bathrobes and slippers
Walk-in wardrobe
Complimentary in-suite mini-bar, restocked daily with wine, beer ans soft drinks
Complimentary bottled water, restocked daily
Complimentary Nespresso machine
Complimentary Wi-Fi
Use of an Ipad
Queen-size or twin beds
Pillow menu
Telephone
Safe for your valuables
Individual climate control
Flat screen TV and infotainment system
Continental breakfast, pre-dinner canapés and after-dinner sweet treats served in your suite
Four items of laundry a day
Invite to dinner at Captain's Table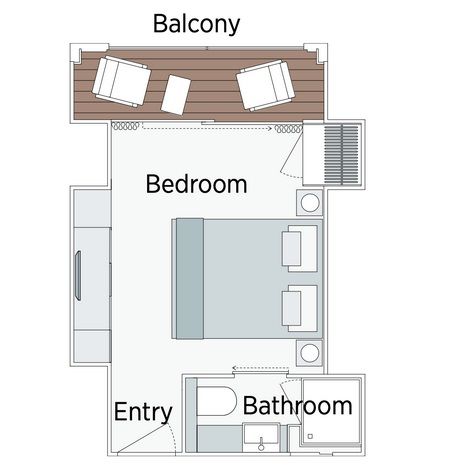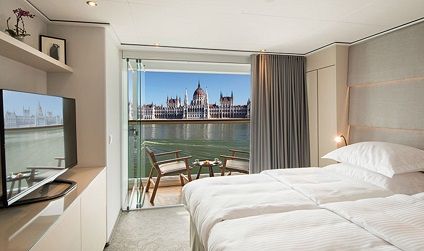 210ft² (19.5m²). Each of our Grand balcony Suites boasts a number of fantastic inclusions, such as an in-suite Nespresso machine - an added home comfort that means you can relax with a hot beverage at any time, day or night. They also offer a spacious outdoor balcony, allowing you to make the most of your cruise's beautiful landscapes and take in the fresh air.

Outdoor private balcony with open-air system
Bathroom with shower, indulgent toiletries, hair dryer, on-board complimentary bathrobes and slippers
In-suite mini-bar available at own expense
Complimentary bottled water, restocked daily
Complimentary Nespresso machine
Complimentary Wi-Fi
Queen-size or twin hotel-style beds
Pillow menu
Telephone
Safe for your valuables
Individual climate control
Flat screen TV and infotainment system
Continental breakfast, pre-dinner canapés and after-dinner sweet treats served in your suite
Two items of laundry a day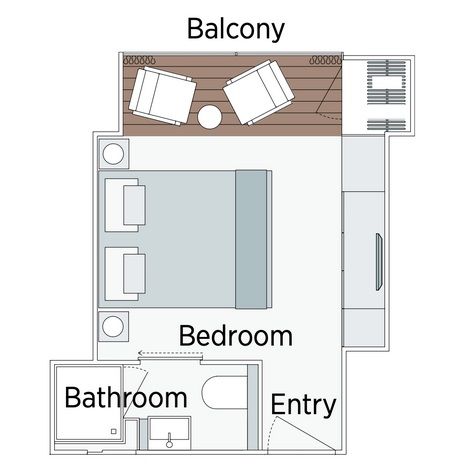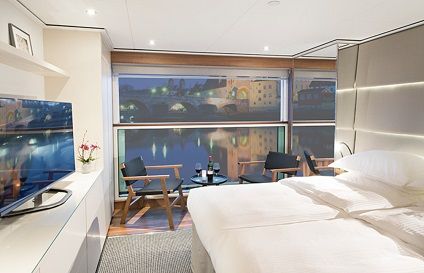 180ft² (16.7m²). We've put every effort into designing staterooms and suites, selecting the most elegant décor and furnishings to create haven for you to relax in as your sail through the most picturesque landscapes. But with our Emerald Panorama Balcony Suite, we've gone one step further and created a completely new type of cabin that's unique to European river cruising.

Indoor balcony with open-air system
Bathroom with shower, indulgent toiletries and hair dryer
Complimentary bottled water, restocked daily
Complimentary Wi-Fi
Queen-size or twin hotel-style beds
Telephone
Safe for your valuables
Individual climate control
Flat screen TV and infotainment system
Mini-fridge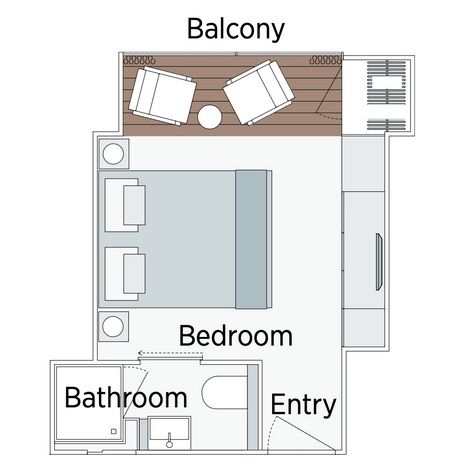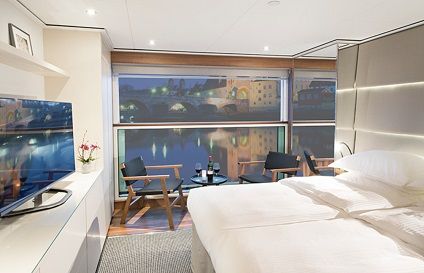 180ft² (16.7m²). We've put every effort into designing staterooms and suites, selecting the most elegant décor and furnishings to create haven for you to relax in as your sail through the most picturesque landscapes.

Indoor balcony with open-air system
Bathroom with shower, indulgent toiletries and hair dryer
Complimentary bottled water, restocked daily
Complimentary Wi-Fi
Queen-size or twin hotel-style beds
Telephone
Safe for your valuables
Individual climate control
Flat screen TV and infotainment system
Mini-fridge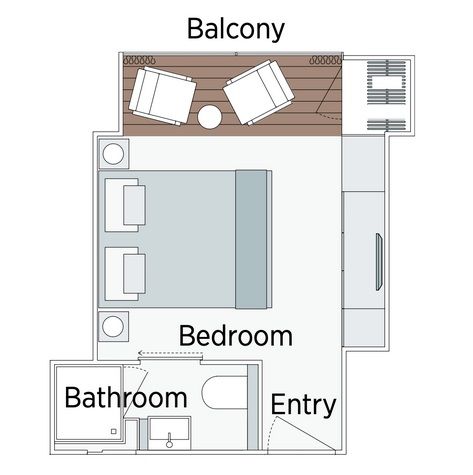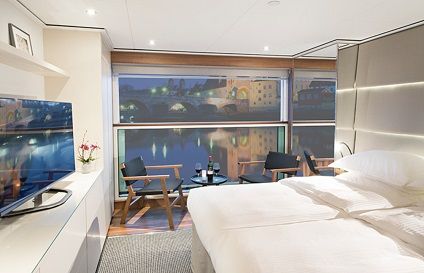 180ft² (16.7m²). We've put every effort into designing staterooms and suites, selecting the most elegant décor and furnishings to create haven for you to relax in as your sail through the most picturesque landscapes.

Indoor balcony with open-air system
Bathroom with shower, indulgent toiletries and hair dryer
Complimentary bottled water, restocked daily
Complimentary Wi-Fi
Queen-size or twin hotel-style beds
Telephone
Safe for your valuables
Individual climate control
Flat screen TV and infotainment system
Mini-fridge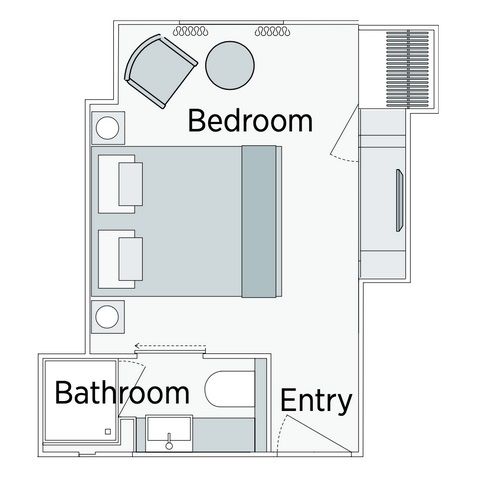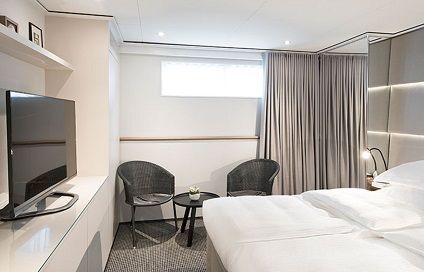 162ft² (15m²). All Emerald Staterooms feature picture windows and the same high quality facilities as all other cabins. Plus, they're bigger than other standard staterooms, providing excellent value for money.

Picture window
Bathroom with shower, indulgent toiletries and hair dryer
Complimentary bottled water, restocked daily
Complimentary bottled water, restocked daily
Queen-size or twin hotel-style beds
Telephone
Safe for your valuables
Individual climate control
Flat screen TV and infotainment system
Mini-fridge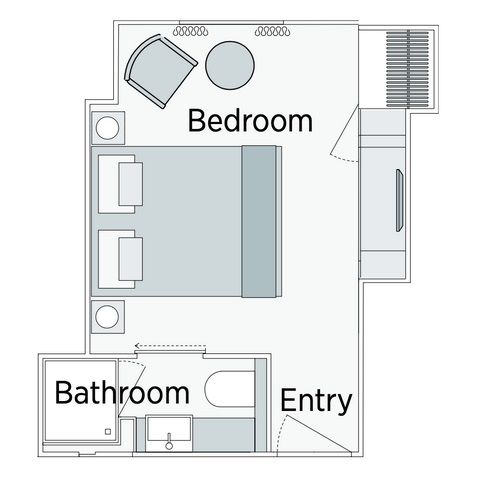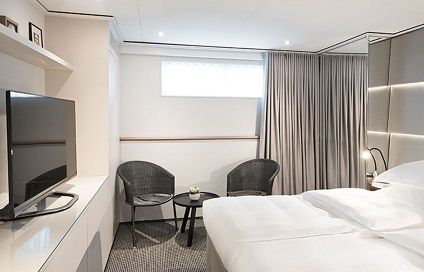 162ft² (15m²). All Emerald Staterooms feature picture windows and the same high quality facilities as all other cabins. Plus, they're bigger than other standard staterooms, providing excellent value for money.

Picture Window
Bathroom with shower, indulgent toiletries and hair dryer
Complimentary bottled water, restocked daily
Complimentary Wi-Fi
Queen-size or twin hotel-style beds
Telephone
Safe for your valuables
Individual climate control
Flat-screen TV and infotainment system
Mini-fridge