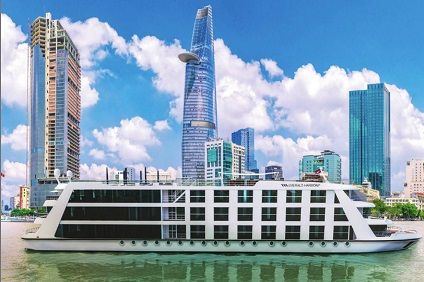 Emerald Harmony was built in 2019, custom-designed to sail the Mekong River. An oasis of calm, you'll find stylish and luxurious Asian-inspired interiors so you can discover Vietnam and Cambodia in total comfort.

Catering to just 84 guests, the chic Star-Ship provides spacious suites and public areas, and includes the lines' signatory Sun and Pool decks, a wellness area with spa, the Horizon Bar & Lounge, and Reflections Restaurant. Exclusive to Emerald Harmony is the Lotus Lounge, an area to relax after a day exploring on shore.

The sleek and contemporary Star-Ship has been custom designed to cruise into Ho Chi Minh City, offering river access into the heart of the city.

Ship Profile & Stats
Maiden voyage: 2019
Length: 73 m
Passenger capacity (dbl): 84
Ship Amenities
HD Flat Screen Television
Complimentary Wi-Fi
Hair Dryer
Bathrobes & Slippers
Telephone
Alarm Clock
Safe
Individual Climate Control
Mini Fridge
Ship Facilities
Pool
Wellness Area
Horizon Bar & Lounge
Lotus Lounge
Reflections Restaurant
Sun Deck
Game Area
Walking Track
Fitness Area
Guest Self-Service Laundry
Hairdresser
Filter results:
Currently we have no results for this ship, please click here to start a search and find something for you!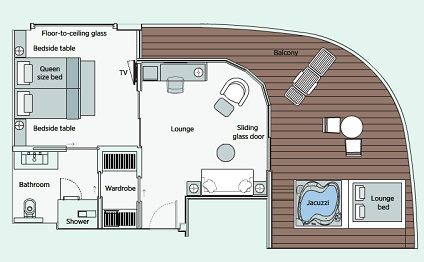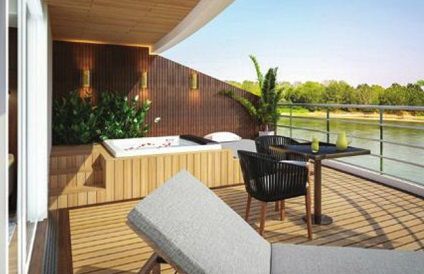 At 452ft² (42m²), this truly spectacular suite boasts a separate bedroom and lounge area, a luxurious en-suite bathroom and a queen-size or twin-style bed plus enjoy a private terrace, with an additional space of 323ft2 (30m2) complete with a Jacuzzi. Not forgetting, you'll be invited to dine at the Captain's Table. Amenities:

452ft² (42m²) plus 323ft² (30m²) terrace
Private terrace with Jacuzzi
Separate bedroom and lounge area
Bathroom with shower, indulgent toiletries, hair dryer, onboard complimentary bathrobes and slippers
Walk-in wardrobe
Complimentary in-suite mini-bar, restocked daily with wine, beer and soft drinks
Complimentary Nespresso™ machine
Complimentary Wi-Fi
Queen-size or twin hotel-style beds

Pillow menu
Telephone
Alarm clock
Hairdryer
Safe for your valuables
Individual climate control
Flat screen TV and infotainment system
Continental breakfast, pre-dinner canapés and after-dinner sweet treats served in your suite
Four items of laundry a day
Invite to dinner at the Captain's Table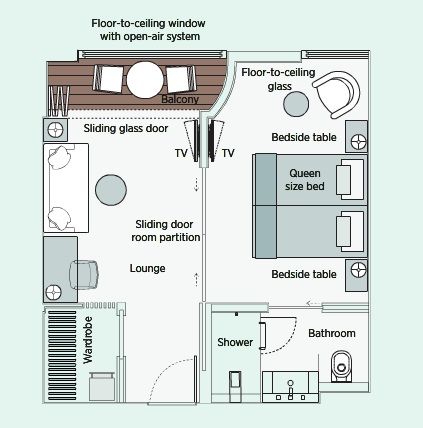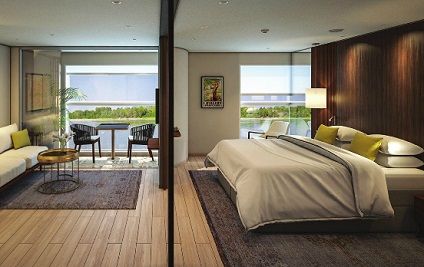 Beautifully appointed with a private balcony, these luxurious suites reach 398ft² (37m²) and host a separate bedroom and lounge. Guests staying in these suites can enjoy the opulent surrounds of the en-suite bathroom, as well as breakfast, canapés and after-dinner treats. Amenities:

398ft² (37m²)
Indoor private balcony with open-air system and separate door to close from living room
Separate bedroom and lounge area
Bathroom with shower, indulgent toiletries, hair dryer, onboard complimentary bathrobes and slippers
Walk-in wardrobe
Complimentary in-suite mini-bar, restocked daily with wine, beer and soft drinks
Complimentary Nespresso™ machine
Complimentary Wi-Fi
Queen-size or twin hotel-style beds

Pillow menu
Telephone
Alarm clock
Hairdryer
Safe for your valuables
Individual climate control
Flat screen TV and infotainment system
Continental breakfast, pre-dinner canapés and after-dinner sweet treats served in your suite
Two items of laundry a day
Invite to dinner at the Captain's Table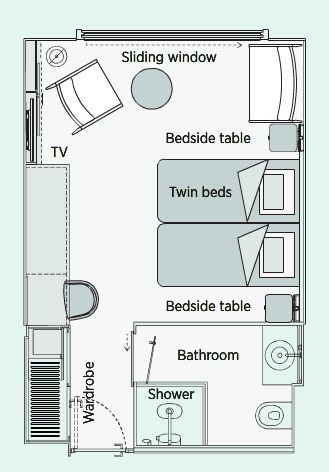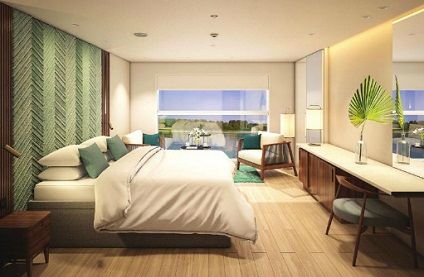 A private balcony with drop-down window is perfect for enjoying the ever-changing views. Reaching 273ft² (25.4m²), relax and unwind in your opulent en-suite bathroom, complete with toiletries, and sleep soundly in your queen-size or twin-style bed.
Please note: Cabins 301 & 302 have a partially obstructed view from the balcony. The balcony window size is not impacted, however the Star-Ship structure covers a section of the window. Amenities:

273ft² (25.4m²)
Indoor balcony with open-air system
Bathroom with shower, indulgent toiletries, hair dryer, onboard complimentary bathrobes and slippers
Complimentary Wi-Fi
Queen-size or twin hotel-style beds
Telephone

Alarm clock
Hairdryer
Safe for your valuables
Individual climate control
Flat screen TV with infotainment system
Mini-fridge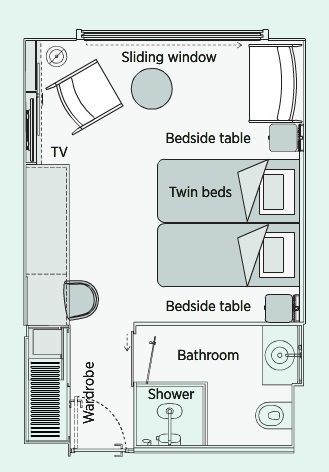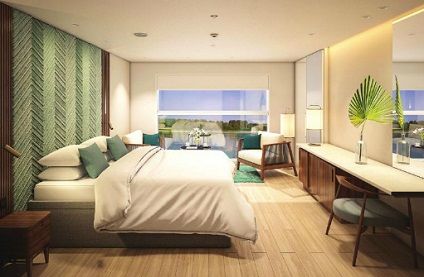 A private balcony with drop-down window is perfect for enjoying the ever-changing views. Reaching 273ft² (25.4m²), relax and unwind in your opulent en-suite bathroom, complete with toiletries, and sleep soundly in your queen-size or twin-style bed. Please note: Cabins 301 & 302 have a partially obstructed view from the balcony. The balcony window size is not impacted, however the Star-Ship structure covers a section of the window. Amenities: 273ft² (25.4m²) Indoor balcony with open-air system Bathroom with shower, indulgent toiletries, hair dryer, onboard complimentary bathrobes and slippers Complimentary Wi-Fi Queen-size or twin hotel-style beds Telephone Alarm clock Hairdryer Safe for your valuables Individual climate control Flat screen TV with infotainment system Mini-fridge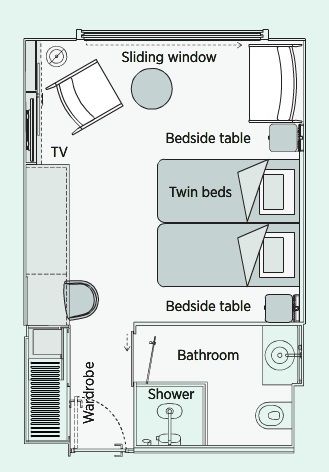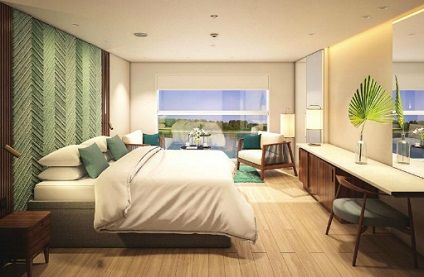 A private balcony with drop-down window is perfect for enjoying the ever-changing views. Reaching 273ft² (25.4m²), relax and unwind in your opulent en-suite bathroom, complete with toiletries, and sleep soundly in your queen-size or twin-style bed. Please note: Cabins 301 & 302 have a partially obstructed view from the balcony. The balcony window size is not impacted, however the Star-Ship structure covers a section of the window. Amenities: 273ft² (25.4m²) Indoor balcony with open-air system Bathroom with shower, indulgent toiletries, hair dryer, onboard complimentary bathrobes and slippers Complimentary Wi-Fi Queen-size or twin hotel-style beds Telephone Alarm clock Hairdryer Safe for your valuables Individual climate control Flat screen TV with infotainment system Mini-fridge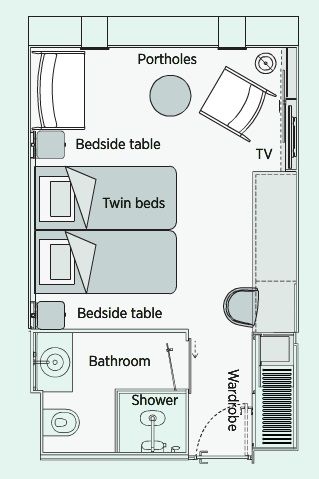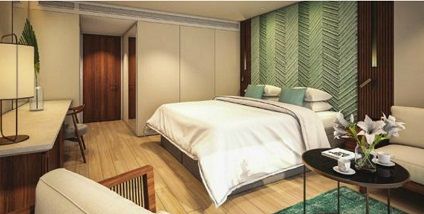 256 sq ft. Providing excellent value for money, they are bigger than the average standard staterooms. Enjoy your time on-board in your home-away-from-home, with everything you could possibly need. Emerald Staterooms have porthole river views perfect for seeing the picturesque landscape pass by. Amenities:

256ft² (23.8m²)
Porthole window
Bathroom with shower, indulgent toiletries, hair dryer, onboard complimentary bathrobes and slippers
Complimentary Wi-Fi
Queen-size or twin hotel-style beds
Telephone

Alarm clock
Hairdryer
Safe for your valuables
Individual climate control
Flat screen TV with infotainment system
Mini-fridge