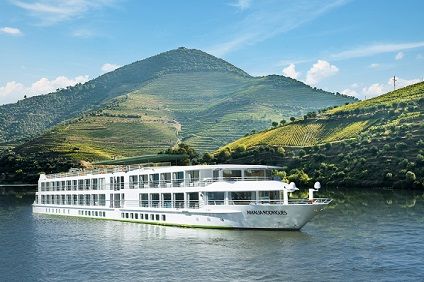 Built at the Meuse and Sambre shipyard in Namur, the MS Amalia Rodrigues is the sixth ship to join CroisiEurope's fleet on the Douro and its third premium rated ship on the Golden River.

The three-deck ship measures 80 metres long and 11.4 metres wide and can accommodate 132 passengers in 66 doubleoccupancy cabins, including four suites, two of which are on the upper deck and have terraces. There is also a cabin for guests with reduced mobility. All cabins are air conditioned and equipped with twin/double bed, private bathroom, wardrobe, flat screen television, hairdryer and safe. The 58 cabins on the middle and upper deck have French balconies with large windows to make the most of the stunning scenery. There is also a spacious lounge, panoramic restaurant, a shop, a large sun deck with sun loungers and a beautiful swimming pool. The 26-person crew use their skills to meet the highest expectations onboard.

Furnished and decorated in Strasbourg, the MS Amalia Rodrigues has a contemporary feel, featuring colours and shapes of the Mediterranean along with plenty of natural lighting and open spaces, designer furniture and stylish, sleek décor.
Ship Profile & Stats
Maiden voyage: 2019
Length: 82 m
Beam: 10.8 m
Passenger capacity (dbl): 132
Ship Amenities
Air Conditioning
Flat-Screen Television
Hair Dryer
Safe
Telephone
Ship Facilities
Lounge
Restaurant
Shop
Sun Deck
Swimming Pool
Filter results:
Currently we have no results for this ship, please click here to start a search and find something for you!





Ammenities

TV
Telephone (for internal calls only)
Bathroom with shower and toilet
Towels
Safe
Independent air-conditioning
Electricity 220V
Wi-Fi


Ammenities

TV
Telephone (for internal calls only)
Bathroom with shower and toilet
Towels
Safe
Independent air-conditioning
Electricity 220V
Wi-Fi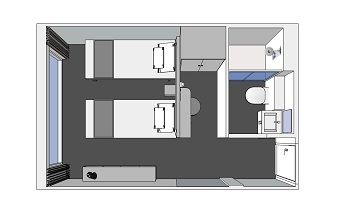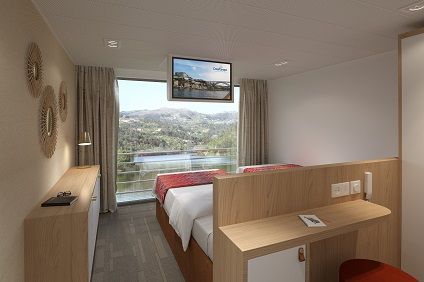 Ammenities

TV
Telephone (for internal calls only)
Bathroom with shower and toilet
Towels
Safe
Independent air-conditioning
Electricity 220V
Wi-Fi


Ammenities

TV
Telephone (for internal calls only)
Bathroom with shower and toilet
Towels
Safe
Independent air-conditioning
Electricity 220V
Wi-Fi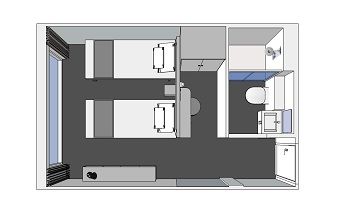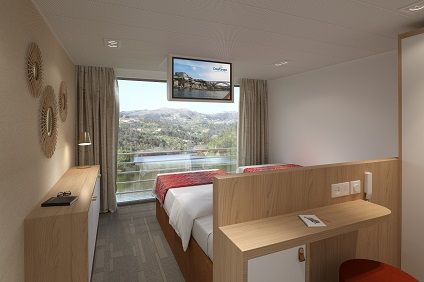 Ammenities

TV
Telephone (for internal calls only)
Bathroom with shower and toilet
Towels
Safe
Independent air-conditioning
Electricity 220V
Wi-Fi


Ammenities

TV
Telephone (for internal calls only)
Bathroom with shower and toilet
Towels
Safe
Independent air-conditioning
Electricity 220V
Wi-Fi


Ammenities

TV
Telephone (for internal calls only)
Bathroom with shower and toilet
Towels
Safe
Independent air-conditioning
Electricity 220V
Wi-Fi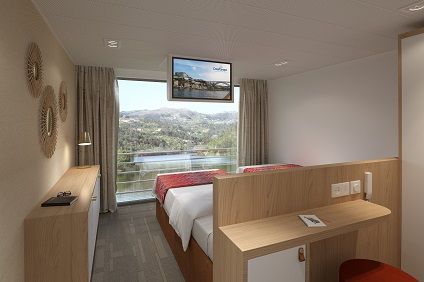 Ammenities

TV
Telephone (for internal calls only)
Bathroom with shower and toilet
Towels
Safe
Independent air-conditioning
Electricity 220V
Wi-Fi