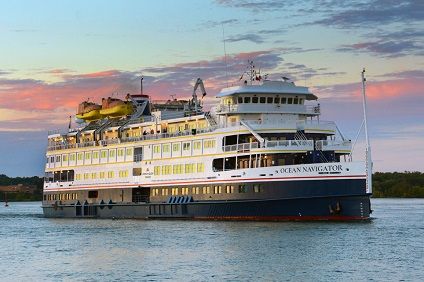 The Ocean Voyager and Ocean Navigator, American Queen Voyages Lakes & Oceans vessels, are identical 202-guest ships measuring 286 feet long and feature 101 suites and staterooms across five passenger decks, two dining venues and two lounges, including Compass Lounge, the center of onboard activity including lectures and entertainment. Guests can also lounge above deck on comfortable, cushioned outdoor sofas or lounge chairs and enjoy an afternoon cocktail, evening sunset or a little late-night stargazing. Embracing the tagline "Discovery runs deep™", American Queen Voyages Lakes & Ocean offerings invite travelers to throw away the guidebook and go off the beaten path to discover the unscripted experiences of North America.
Ship Profile & Stats
Maiden voyage: 2001
Refurbished: 2018
Tonnage: 5,954
Length: 87.27 m
Beam: 15.24 m
Draft: 4.12 m
Speed: 12 knots
Ship registration: Bahamas
Passenger capacity (dbl): 202
Ship Amenities
Alarm clock with USB port
Electronic Safe
Hair Dryer
Individual climate control
LCD flat screen television (satellite)
Personal robes and slippers
Telephone
Ship Facilities
Boutique
The Grill
Doctor
Internet & Wi-Fi
Lounge
Observation Lounge
Salon
Coastal Dining Room
Spa
Sun Deck
Tavern
Filter results:
Currently we have no results for this ship, please click here to start a search and find something for you!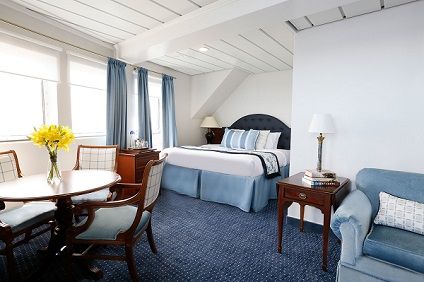 Ocean view suite boasting sweeping views, interior and exterior entrances, a private terrace, one queen bed and one sofa bed, sitting area, armoire and chest of drawers, complimentary minibar (restocked daily), in-room safe, evening canapés, complimentary laundry service & fresh fruit daily (Deck 3/335 sq ft)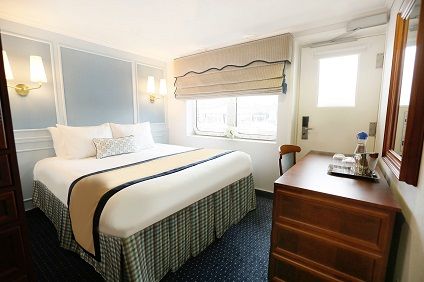 Ocean view with direct access to the open-air promenade. Two twins or one queen bed, armoire and chest of drawers, mini fridge & fresh fruit daily. (Deck 4 / 161 sq ft)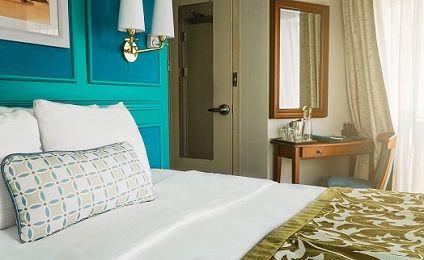 Ocean view stateroom, two twins or one queen bed, armoire and chest of drawers & fresh fruit daily.(Deck 3 / 185 sq ft)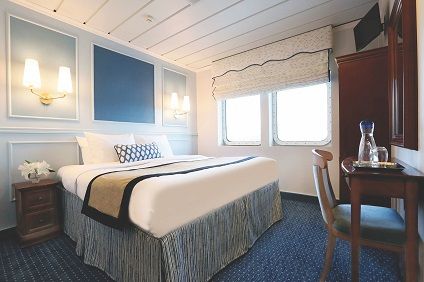 Ocean view stateroom, two twins or one queen bed, armoire, chest of drawers & fresh fruit daily.(Deck 3 / 146 sq ft)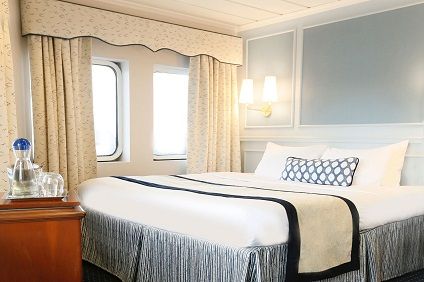 Ocean view stateroom, two twins or one queen bed, armoire, chest of drawers & fresh fruit daily.(Deck 2 & 3 / 152 sq ft)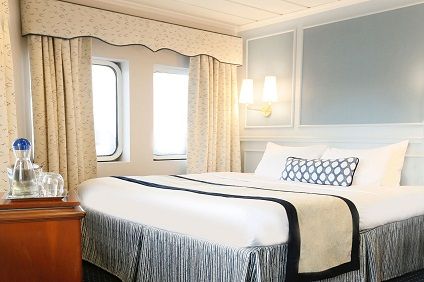 Ocean view stateroom, two twins or one queen bed, armoire, chest of drawers & fresh fruit daily.(Deck 1 / 158 sq ft)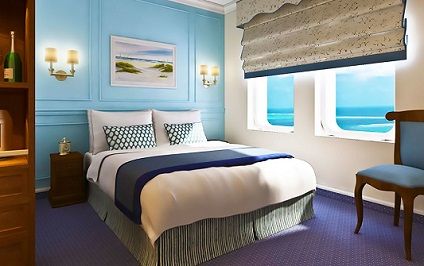 Ocean view stateroom, queen bed, armoire,chest of drawers & fresh fruit daily. (Deck 1 / 160 sq ft)