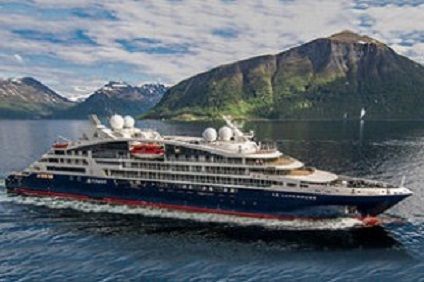 Featuring innovative and environmentally-friendly equipment, elegantly designed cabins, spacious suites with large windows, and lounge areas that open onto the outside, this new limited-capacity yacht boasting just 92 cabins and suites will offer you a truly unique cruising experience.

As the first ship in a new series that remains true to the Ponant spirit, Le Lapérouse will embody the unique atmosphere that is the cruise line's hallmark: a subtle blend of refinement, intimacy and comfort.

Aboard this ship that flies the French flag, you will experience the incomparable pleasure of an intimate cruise, with the possibility of exploring an ever-increasing range of destinations in an ethnic-chic ambiance with 5-star service.

Experience a luxurious setting where the accent is on authenticity and passion for travel.
Ship Profile & Stats
Maiden voyage: June 2018
Length: 131 metres
Ship registration: France
Passenger capacity (dbl): 184
Officer nationality: French
Ship Amenities
Individually Controlled Air Conditioning
Mini Bar
Flat Screen Television
Satellite Television
Ipod Players
Video on Demand
Safe
Hair Dryer
Bath Robes
Satellite direct line telephone
110/220 volts outlet
24hr room service
Internet acces wifi
Ship Facilities
Reception Desk
Boutique
Zodiac
Water Sports including Kayaking & Paddle-Boarding
Pool Deck
Swimming Pool
Solarium
Pool Bar & Lounge
Theatre
Main Lounge
Restaurant
Panoramic Lounge
Spa & Fitness Centre
Filter results:
Currently we have no results for this ship, please click here to start a search and find something for you!





Services provided

24h room service
Butler service and priority boarding : Owner's suite, Grand de Luxe Suite, Privilege Suites, Prestige Suite Deck 6
Inclusive Internet access Wifi (availability dependent on navigation and latitude)
Individually-controlled air conditioning
Dressing room with shelves and closet
Dressing table and hairdryer
Selection of Hermès top-of-the-line bath products
Minibar included
Nespresso coffee maker and boiler
Electronic safe
Direct line telephone
Bose Bluetooth speaker
Flat screen TV, international channels (availability dependent on navigation) and videos on demand
110V American (two flat pins)/220V European (round sockets with two round pins)
Two ADA staterooms
Services provided

24h room service
Butler service and priority boarding : Owner's suite, Grand de Luxe Suite, Privilege Suites, Prestige Suite Deck 6
Inclusive Internet access Wifi (availability dependent on navigation and latitude)
Individually-controlled air conditioning
Dressing room with shelves and closet
Dressing table and hairdryer
Selection of Hermès top-of-the-line bath products
Minibar included
Nespresso coffee maker and boiler
Electronic safe
Direct line telephone
Bose Bluetooth speaker
Flat screen TV, international channels (availability dependent on navigation) and videos on demand
110V American (two flat pins)/220V European (round sockets with two round pins)
Two ADA staterooms
Services provided

24h room service
Butler service and priority boarding : Owner's suite, Grand de Luxe Suite, Privilege Suites, Prestige Suite Deck 6
Inclusive Internet access Wifi (availability dependent on navigation and latitude)
Individually-controlled air conditioning
Dressing room with shelves and closet
Dressing table and hairdryer
Selection of Hermès top-of-the-line bath products
Minibar included
Nespresso coffee maker and boiler
Electronic safe
Direct line telephone
Bose Bluetooth speaker
Flat screen TV, international channels (availability dependent on navigation) and videos on demand
110V American (two flat pins)/220V European (round sockets with two round pins)
Two ADA staterooms
Services provided

24h room service
Butler service and priority boarding : Owner's suite, Grand de Luxe Suite, Privilege Suites, Prestige Suite Deck 6
Inclusive Internet access Wifi (availability dependent on navigation and latitude)
Individually-controlled air conditioning
Dressing room with shelves and closet
Dressing table and hairdryer
Selection of Hermès top-of-the-line bath products
Minibar included
Nespresso coffee maker and boiler
Electronic safe
Direct line telephone
Bose Bluetooth speaker
Flat screen TV, international channels (availability dependent on navigation) and videos on demand
110V American (two flat pins)/220V European (round sockets with two round pins)
Two ADA staterooms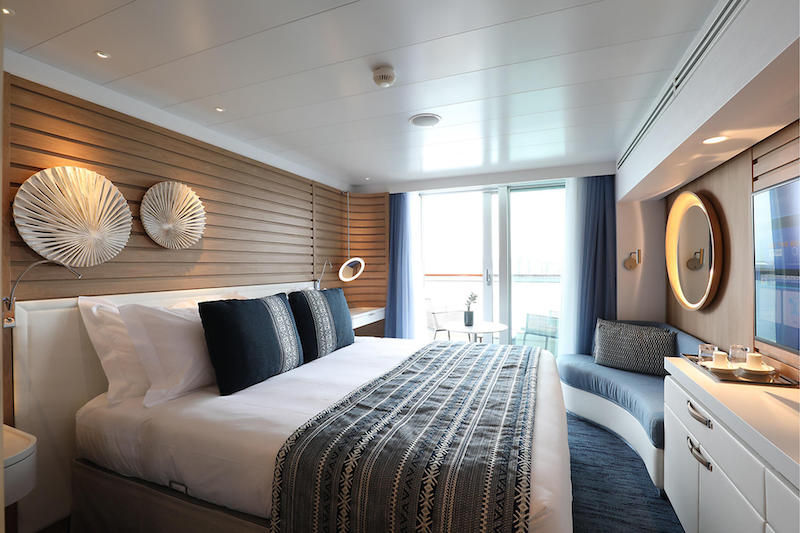 Services Provided:

24h room service
Butler service and priority boarding : Owner's suite, Grand de Luxe Suite, Privilege Suites, Prestige Suite Deck 6
Inclusive Internet access Wifi (availability dependent on navigation and latitude)
Individually-controlled air conditioning
Dressing room with shelves and closet
Dressing table and hairdryer
Selection of Hermès top-of-the-line bath products
Minibar included
Nespresso coffee maker and boiler
Electronic safe
Direct line telephone
Bose Bluetooth speaker
Flat screen TV, international channels (availability dependent on navigation) and videos on demand
110V American (two flat pins)/220V European (round sockets with two round pins)
Two ADA staterooms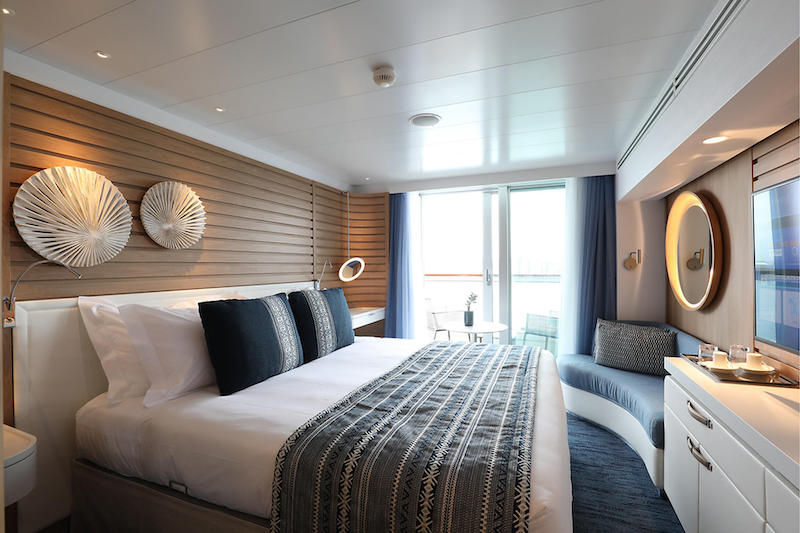 Services Provided:

24h room service
Inclusive Internet access Wifi (availability dependent on navigation and latitude)
Individually-controlled air conditioning
Dressing room with shelves and closet
Dressing table and hairdryer
Selection of Hermès top-of-the-line bath products
Minibar included
Nespresso coffee maker and boiler
Electronic safe
Direct line telephone
Bose Bluetooth speaker
Flat screen TV, international channels (availability dependent on navigation) and videos on demand
110V American (two flat pins)/220V European (round sockets with two round pins)
Two ADA staterooms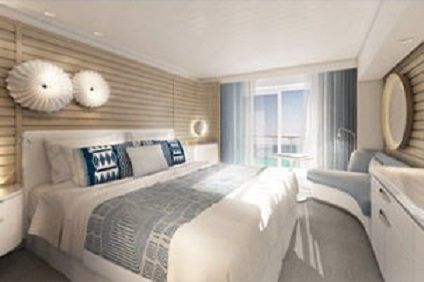 108 sq.ft. private balcony
Individually-controlled air-conditioning
King-size bed or twin beds
Bathtub
Minibar
Flat screen
Satellite TV
Desk with stationery
Ipod(TM) players
Video on demand
Safe
Hairdryer
Bath robes
Satellite direct line telephone
110/220 volts outlet
French bath products
24hr room service
Internet acces wifi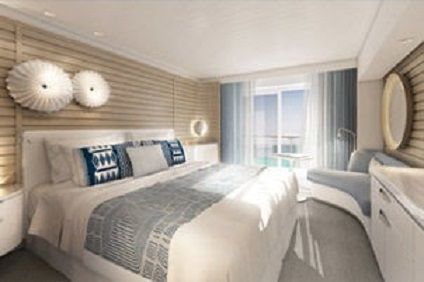 108 sq.ft. private balcony
Individually-controlled air-conditioning
King-size bed or twin beds
Bathtub
Minibar
Flat screen
Satellite TV
Desk with stationery
Ipod(TM) players
Video on demand
Safe
Hairdryer
Bath robes
Satellite direct line telephone
110/220 volts outlet
French bath products
24hr room service
Internet acces wifi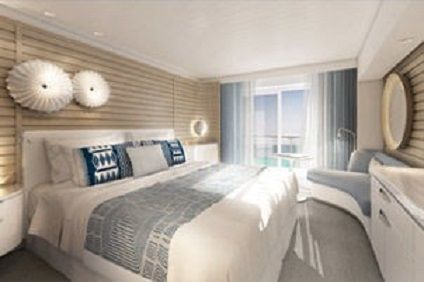 8m² private balcony
Individually-controlled air-conditioning
King-size bed or twin beds
Bathtub
Minibar
Flat screen
Satellite TV
Desk with stationery
Ipod(TM) players
Video on demand
Safe
Hairdryer
Bath robes
Satellite direct line telephone
110/220 volts outlet
French bath products
24hr room service
Internet access wifi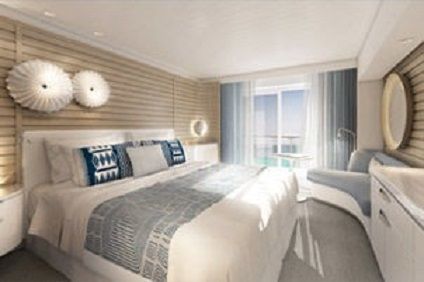 8m² private balcony
Individually-controlled air-conditioning
King-size bed or twin beds
Bathtub
Minibar
Flat screen
Satellite TV
Desk with stationery
Ipod(TM) players
Video on demand
Safe
Hairdryer
Bath robes
Satellite direct line telephone
110/220 volts outlet
French bath products
24hr room service
Internet access wifi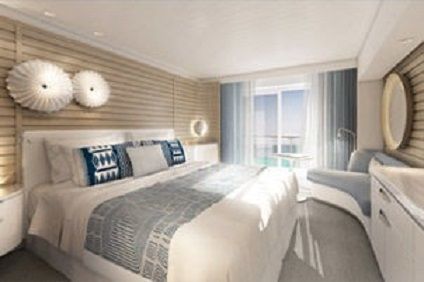 Private balcony
Individually-controlled air-conditioning
King-size bed or twin beds
Shower
Minibar
Flat screen
Satellite TV
Desk with stationery
Ipod(TM) players
Video on demand
Safe
Hairdryer
Bath robes
Satellite direct line telephone
110/220 volts outlet
French bath products
24hr room service
Internet acces wifi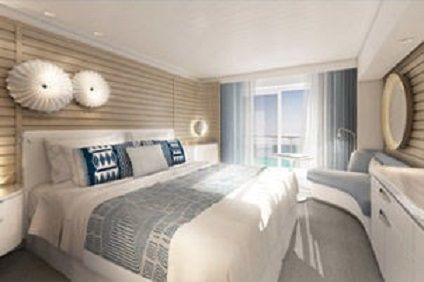 Private balcony
Individually-controlled air-conditioning
King-size bed or twin beds
Shower
Minibar
Flat screen
Satellite TV
Desk with stationery
Ipod(TM) players
Video on demand
Safe
Hairdryer
Bath robes
Satellite direct line telephone
110/220 volts outlet
French bath products
24hr room service
Internet acces wifi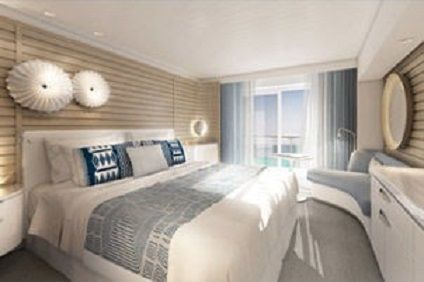 Private balcony
Individually-controlled air-conditioning
King-size bed or twin beds
Shower
Minibar
Flat screen
Satellite TV
Desk with stationery
Ipod(TM) players
Video on demand
Safe
Hairdryer
Bath robes
Satellite direct line telephone
110/220 volts outlet
French bath products
24hr room service
Internet acces wifi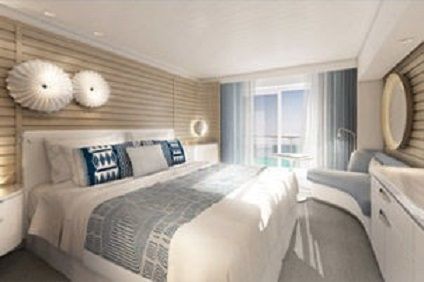 Private balcony
Individually-controlled air-conditioning
King-size bed or twin beds
Shower
Minibar
Flat screen
Satellite TV
Desk with stationery
Ipod(TM) players
Video on demand
Safe
Hairdryer
Bath robes
Satellite direct line telephone
110/220 volts outlet
French bath products
24hr room service
Internet acces wifi