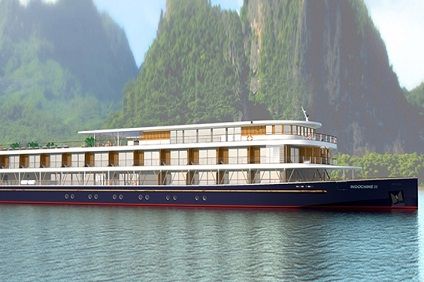 Inaugurated in 2017, the RV Indochine 2 is a contemporary style ship, entirely dressed in noble materials. We welcome you to enjoy our large rooms with private balcony. Above all, do not forget to take advantage of its magnificent swimming pool.
Ship Profile & Stats
Maiden voyage: 2017
Length: 65 m
Beam: 13 m
Draft: 1.6 m
Speed: 12 knots
Ship registration: Cambodia
Passenger capacity (dbl): 60
Ship Amenities
Wi-Fi
Hair Dryer
Safe
Air Conditioning
Ship Facilities
Massage
Laundry Service
Sun Deck Bar
Pool
Sun Deck
Large Lounge/Bar
Restaurant
Filter results:
Currently we have no results for this ship, please click here to start a search and find something for you!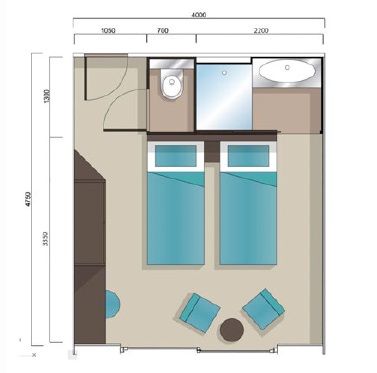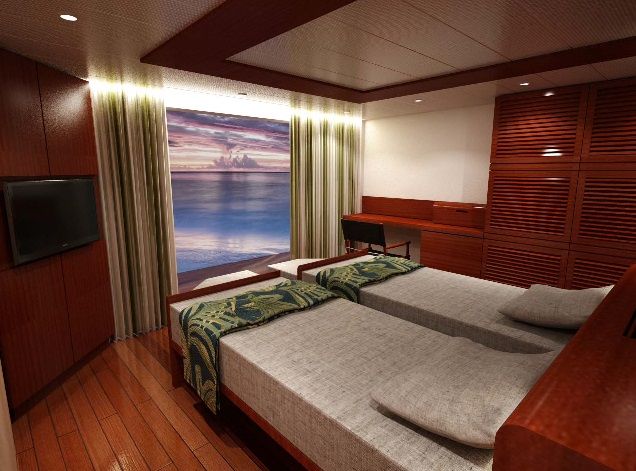 Cabins are spacious and comfortable, with plenty of light (193 sq. ft.). They each have a 43-sq. ft. private balcony.Conveniences: All the cabins are on the outside of the ship, two low beds can be moved together, designed with ample storage space, private bathroom with shower, air-conditioning, safe, hair dryer, dresser. Bathrobes and towels are available for your use. Onboard Wi-Fi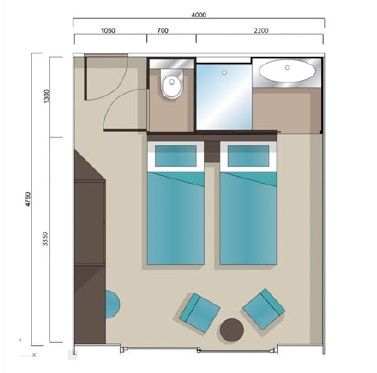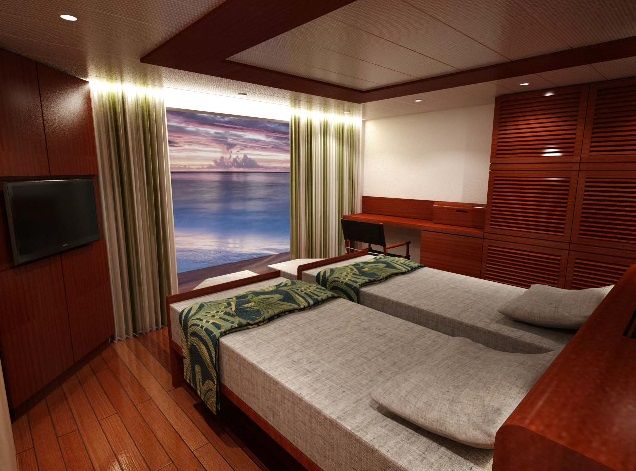 Cabins are spacious and comfortable, with plenty of light (193 sq. ft.). They each have a 43-sq. ft. private balcony.Conveniences: All the cabins are on the outside of the ship, two low beds can be moved together, designed with ample storage space, private bathroom with shower, air-conditioning, safe, hair dryer, dresser. Bathrobes and towels are available for your use. Onboard Wi-Fi