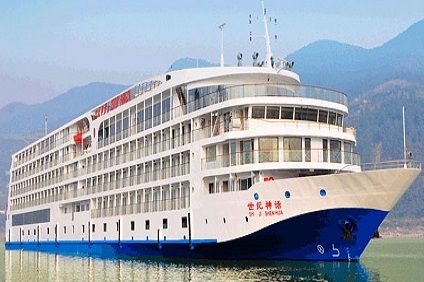 Elegant, Comfortable Ships -- Sail on modern, comfortable vessels. State of the art amenities and spacious common areas make for an enjoyable sailing environment.

Best-in-Class Cabins -- in the large cabins (you'll find none larger on the Yangtze) you'll find 5-star hotel standard of all-cotton linens and personal grooming articles.

Stylish Public Areas:
In designing our ships, we sacrificed additional cabins to offer more recreational choices and spaces, much more than other river cruise ships. So whatever your interests are , we have catered to them on board because what we believe is the comfort and entertainment of the journey is just as important as the destination.


Ship Profile & Stats
Maiden voyage: 2013
Tonnage: 12516
Length: 141.8 m
Beam: 19.8 m
Draft: 2.8 m
Speed: 24 km/h
Passenger capacity (dbl): 408
Ship Facilities
A La Carte Restaurant
Panoramic Restaurant
Library
Internet Cafe
Cinema
Swimming Pool
Spa
Gym
Filter results:
Currently we have no results for this ship, please click here to start a search and find something for you!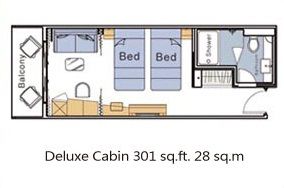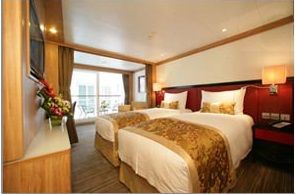 Best-in-Class Cabins -- in the large cabins (you'll find none larger on the Yangtze) you'll find 5-star hotel standard of all-cotton linens and personal grooming articles.

Floating Room With a View -- 100% of the deluxe cabins on the Century fleet have panoramic sliding glass doors and private balconies, enhancing the spectacular views.

Deluxe Cabin 28 m2, Balcony 2.8 m2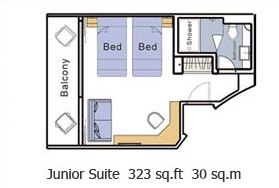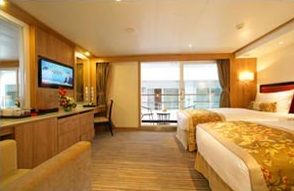 Best-in-Class Cabins -- in the large cabins (you'll find none larger on the Yangtze) you'll find 5-star hotel standard of all-cotton linens and personal grooming articles. Floating Room With a View -- 100% of the deluxe cabins on the Century fleet have panoramic sliding glass doors and private balconies, enhancing the spectacular views. Junior Suite 30 m2, Balcony 4.3 m2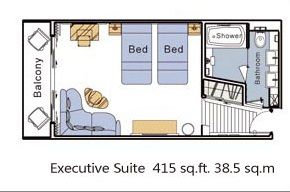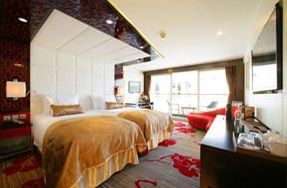 Best-in-Class Cabins -- in the large cabins (you'll find none larger on the Yangtze) you'll find 5-star hotel standard of all-cotton linens and personal grooming articles. Floating Room With a View -- 100% of the deluxe cabins on the Century fleet have panoramic sliding glass doors and private balconies, enhancing the spectacular views. Executive Suite 38.5 m2, Balcony 3.6 m2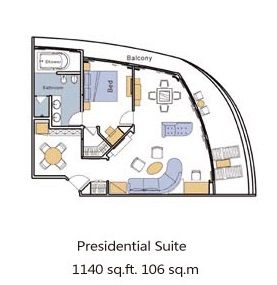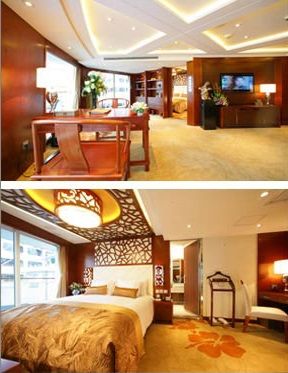 Best-in-Class Cabins -- in the large cabins (you'll find none larger on the Yangtze) you'll find 5-star hotel standard of all-cotton linens and personal grooming articles. Floating Room With a View -- 100% of the deluxe cabins on the Century fleet have panoramic sliding glass doors and private balconies, enhancing the spectacular views. Presidential Suite 106 m2, Balcony 30 m2