Boasting many of the same popular design elements of our Viking Longships, our new Elbe ships - scheduled to set sail in 2015 - feature state-of-the art engineering, deluxe accommodations and streamlined Scandinavian interiors. Plus, the ships feature customized hulls and engines specially built to navigate this historic river.
Ship Profile & Stats
Maiden voyage: 2015
Crew nationality: European
Officer nationality: European
Dining nationality: European
Ship Amenities
Bathrobe & slippers upon request
42" flat-panel Sony® TV with infotainment system featuring movies on demand plus CNBC, CNN, National Geographic & more
Telephone
Safe
Refrigerator
Hair Dryer
Individual Climate Control
Bottled water replenished daily
Voltage: 220V & 110V in stateroom (U.S. outlet)
Ship Facilities
Bar
Lounge
Restaurant
Aquavit Terrace
Sun Deck
Library Corner
Boutique
Free wireless Internet
Laundry Service
Filter results:
Currently we have no results for this ship, please click here to start a search and find something for you!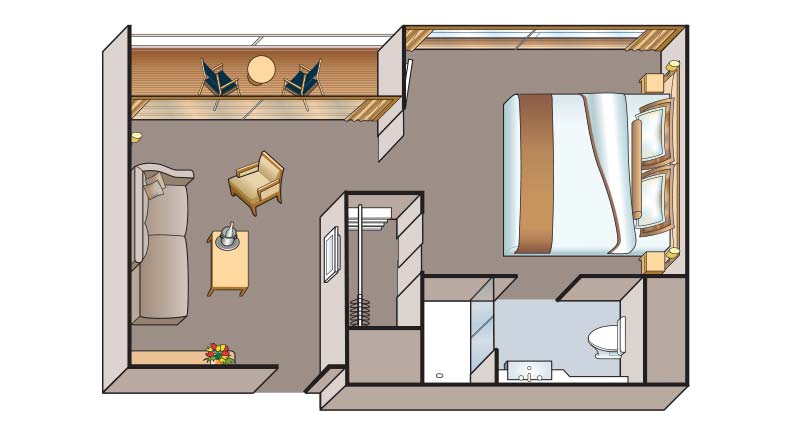 Suite size: 250 sq. ft.
Hotel-style beds 79 inches x 63 inches (with optional twin-bed configuration)
Full-size veranda off the spacious living room
Floor-to-ceiling sliding glass doors, known as a French balcony, in the bedroom
Large private bathroom with shower and premium bath products
Telephone, refrigerator, safe, hair dryer & bottled water replenished daily
Bathrobe and slippers available upon request
Individual climate control
Space under bed for storing suitcases
Voltage: 220V and 110V in stateroom
Sony 42-inch flat-panel TV with premium entertainment package including: CNBC, CNN, FOX, National Geographic, MGM Movies, Sky Cinema, videos on demand and "View From the Bridge"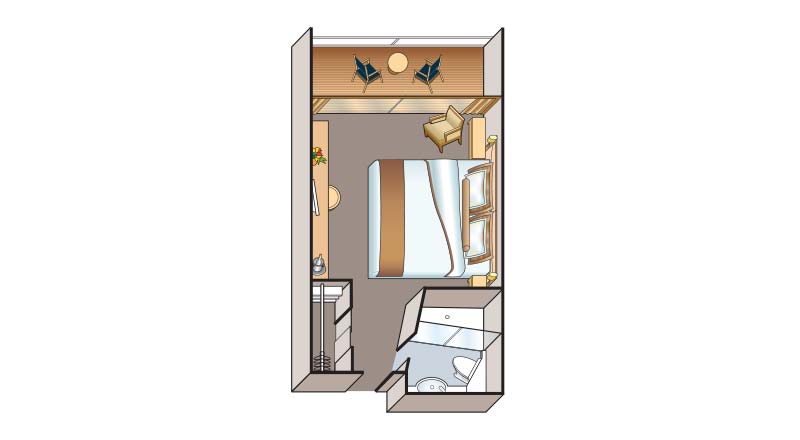 Stateroom size: 180 sq. ft.
Hotel-style beds 79 inches x 63 inches (with optional twin-bed configuration)
Floor-to-ceiling sliding glass doors open to a full-size veranda
Private bathroom with shower and premium bath products
Telephone, refrigerator, safe, hair dryer & bottled water replenished daily
Bathrobe and slippers available upon request
Individual climate control
Space under bed for storing suitcases
Roomy wardrobe with wooden hangers
Voltage: 220V and 110V in stateroom
Sony 42-inch flat-panel TV with premium entertainment package including: CNBC, CNN, FOX, National Geographic, MGM Movies, Sky Cinema, videos on demand and "View From the Bridge"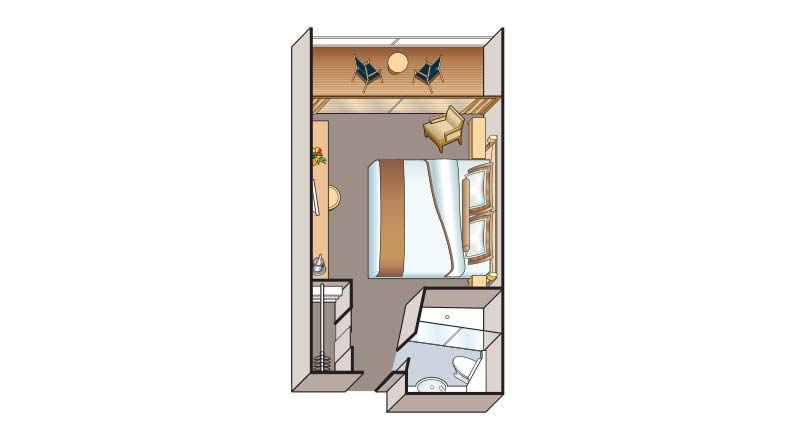 Stateroom size: 180 sq. ft.
Hotel-style beds 79 inches x 63 inches (with optional twin-bed configuration)
Floor-to-ceiling sliding glass doors open to a full-size veranda
Private bathroom with shower and premium bath products
Telephone, refrigerator, safe, hair dryer & bottled water replenished daily
Bathrobe and slippers available upon request
Individual climate control
Space under bed for storing suitcases
Roomy wardrobe with wooden hangers
Voltage: 220V and 110V in stateroom
Sony 42-inch flat-panel TV with premium entertainment package including: CNBC, CNN, FOX, National Geographic, MGM Movies, Sky Cinema, videos on demand and "View From the Bridge"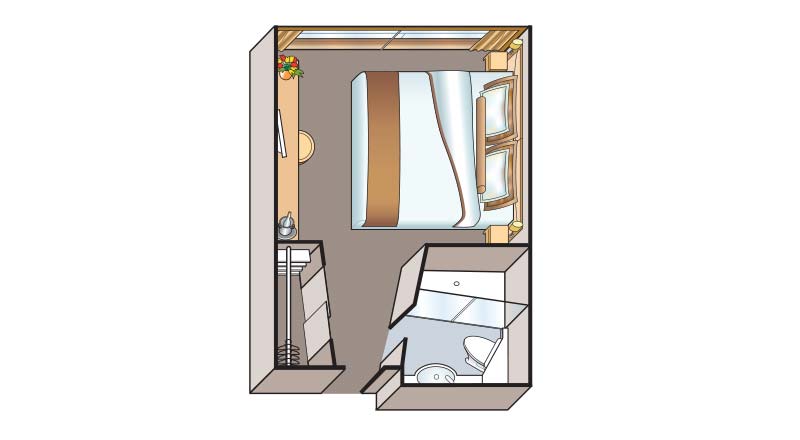 Stateroom size: 122 sq. ft.
Hotel-style beds 79 inches x 63 inches (with optional twin-bed configuration)
Floor-to-ceiling sliding glass doors open to create a French balcony
Private bathroom with shower and premium bath products
Telephone, refrigerator, safe, hair dryer & bottled water replenished daily
Bathrobe and slippers available upon request
Individual climate control
Space under bed for storing suitcases
Roomy wardrobe with wooden hangers
Voltage: 220V and 110V in stateroom
Sony 42-inch flat-panel TV with premium entertainment package including: CNBC, CNN, FOX, National Geographic, MGM Movies, Sky Cinema, videos on demand and "View From the Bridge"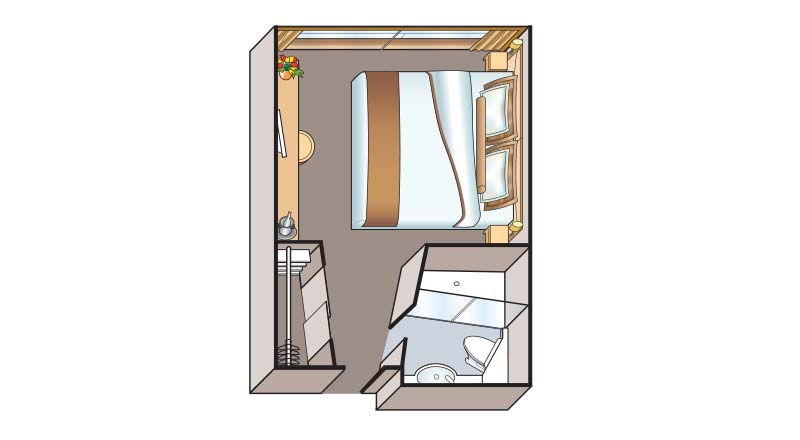 Stateroom size: 122 sq. ft.
Hotel-style beds 79 inches x 63 inches (with optional twin-bed configuration)
Floor-to-ceiling sliding glass doors open to create a French balcony
Private bathroom with shower and premium bath products
Telephone, refrigerator, safe, hair dryer & bottled water replenished daily
Bathrobe and slippers available upon request
Individual climate control
Space under bed for storing suitcases
Roomy wardrobe with wooden hangers
Voltage: 220V and 110V in stateroom
Sony 42-inch flat-panel TV with premium entertainment package including: CNBC, CNN, FOX, National Geographic, MGM Movies, Sky Cinema, videos on demand and "View From the Bridge"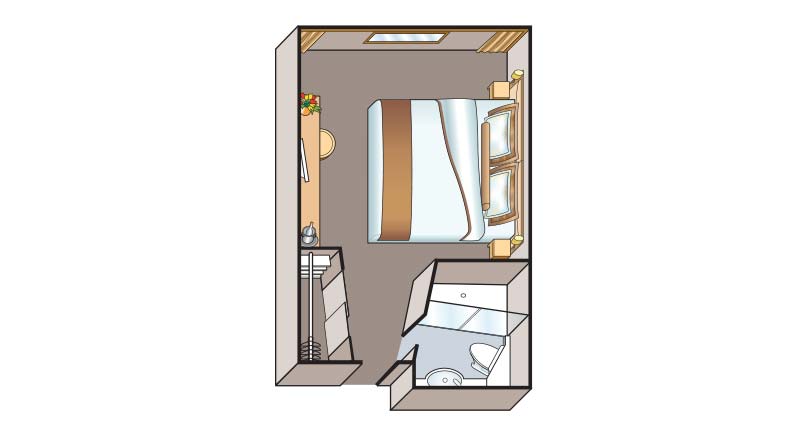 Stateroom size: 140 sq. ft.
Hotel-style beds 79 inches x 63 inches (with optional twin-bed configuration)
Half-height picture window
Private bathroom with shower and premium bath products
Telephone, refrigerator, safe, hair dryer & bottled water replenished daily
Bathrobe and slippers available upon request
Individual climate control
Space under bed for storing suitcases
Roomy wardrobe with wooden hangers
Voltage: 220V and 110V in stateroom
Sony 42-inch flat-panel TV with premium entertainment package including: CNBC, CNN, FOX, National Geographic, MGM Movies, Sky Cinema, videos on demand and "View From the Bridge"