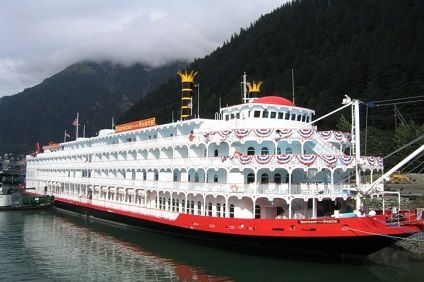 Proudly serving as the largest overnight riverboat west of the Mississippi River, the American Empress cruises the Columbia and Snake Rivers delivering a rich sense of history in modern comfort and carries just 221 passengers.

Boasting a vast collection of some of the most intricate artifacts and artwork of Native Alaska, Russia, the Gold Rush and the sternwheeler era in and around Portland, Oregon, the corridors of our Columbia and Snake River cruise boat hold nearly as much beauty and intrigue as the dramatic scenery unfolding on the river outside.

We invite you to step aboard our authentic paddlewheeler and delight in the luxurious modern amenities, gracious service and endless authentic experiences that await you.

Ship Profile & Stats
Maiden voyage: 2003
Refurbished: 2014
Length: 360 feet
Ship registration: USA
Passenger capacity (dbl): 221
Crew nationality: American
Officer nationality: American
Dining nationality: American
Ship Amenities
Flatscreen Television
Private Bathroom with shower
24-Hour Room Service
Ship Facilities
Paddlewheel Lounge
The Astoria Dining Room
The Show Lounge
Pilot House
River Grill & Bar
10 Bikes
36 Walking Sticks
Filter results:
Currently we have no results for this ship, please click here to start a search and find something for you!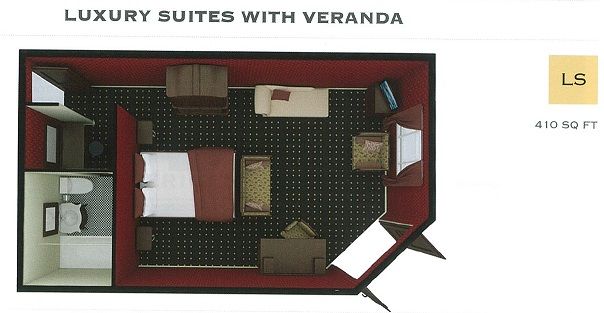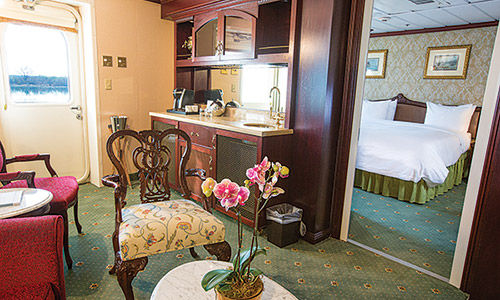 Feel as if you own the American Empress in this expansive suite. You are treated to sweeping river views through large windows facing forward and starboard. Step out onto your private veranda and scean the riverbanks for wildlife. Sip a beverage and converse in your spacious sitting room complete with a large flat-screen TV, premium sound, cocktail table and wet bar. Your bedroom is separate from the sitting room for the ideal home away from home.

410 sq. ft.
Queen Bed or Two Twin Beds
One Sofa Bed
Large View Windows
Private Veranda
Sitting Room
Panoramic View Forward and Starboard
Wet Bar
Large Flat-screen TV
Alarm Clock
Mini Refrigerator
Coffee Maker
Sound System
Safe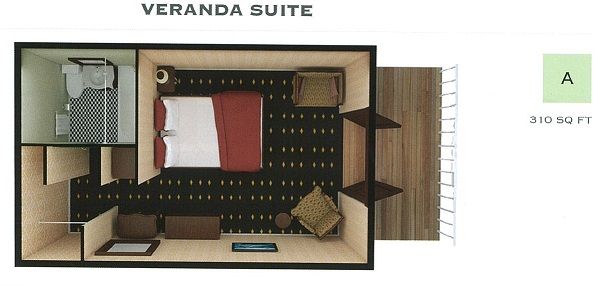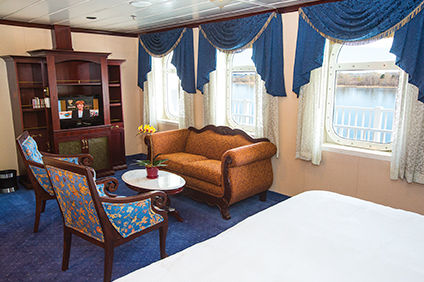 Enjoy this large suite with a comfortable sitting area and premium sound system. Your semiprivate veranda provides splendid river views from four stories above the river as well as direct access to the wraparound Vista View Deck, perfect for sharing a view and socializing with fellow guests. View stateroom floor plan.

* 310 sq. ft.
* Queen Bed or Two Twin Beds
* Large View Windows
* Semiprivate Veranda with Vista View Deck Access
* Sitting Area
* Flat-screen TV
* Alarm Clock
* Mini Refrigerator
* Coffee Maker
* Sound System
* Safe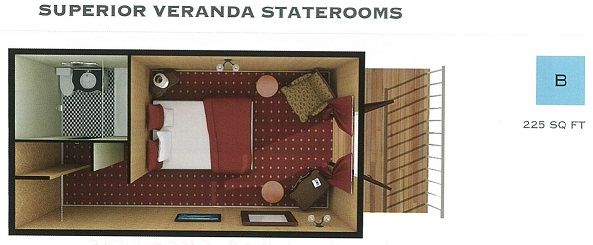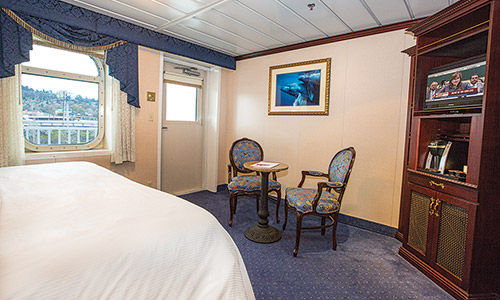 Relax and unwind in this spacious stateroom with either a cozy sitting area or a panoramic view with large forward-facing windows. Your private veranda provides a quiet place to watch the dramatic, ever-changing scenery.

* 210-250 sq. ft.
* Queen Bed or Two Twin Beds
* Large View Windows
* Private Veranda
* Sitting Area or Panoramic View Forward
* Flat-screen TV
* Alarm Clock
* Mini Refrigerator
* Safe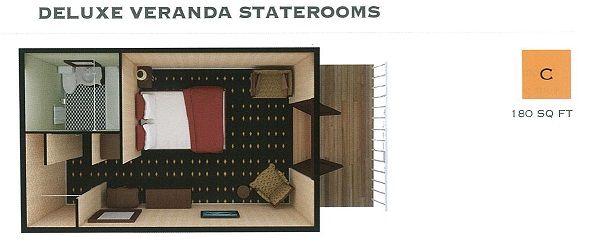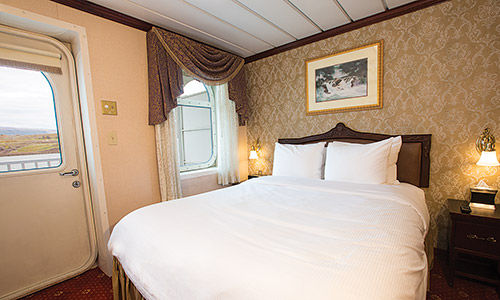 Deluxe veranda staterooms are a popular choice for many couples. Share a toast on your private veranda as you glide through the scenic Pacific Northwest.

* 180 sq. ft.
* Queen Bed or Two Twin Beds
* View Windows
* Private Veranda
* Flat-screen TV
* Alarm Clock
* Mini Refrigerator
* Safe


Delight in this large stateroom with generously sized windows and lovely river views.

* 180 sq. ft.
* View Windows
* Flat-screen TV
* Alarm Clock
* Mini Refrigerator
* Safe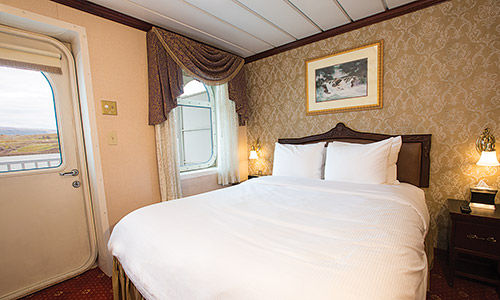 Enjoy a great value with this efficient stateroom. Your semiprivate veranda provides breathtaking views as well as direct access to the Vista View Deck.

* 150 sq. ft.
* Queen Bed or Two Twin Beds
* View Windows
* Semiprivate Veranda with Vista View Deck Access
* Flat-screenTV
* Alarm Clock
* Mini Refrigerator
* Safe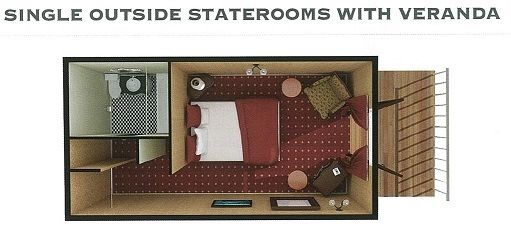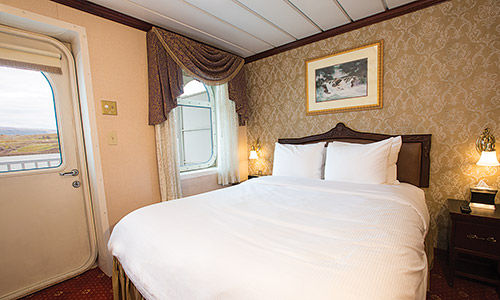 SO - Single Outside with Veranda
Take advantage of the features found in a Deluxe Veranda Stateroom in this slightly scaled down version, custom fit for the single traveler. * 160 sq. ft. * One Twin Bed * View Windows * Private Veranda * Flat-screen TV * Alarm Clock * Mini Refrigerator * Safe