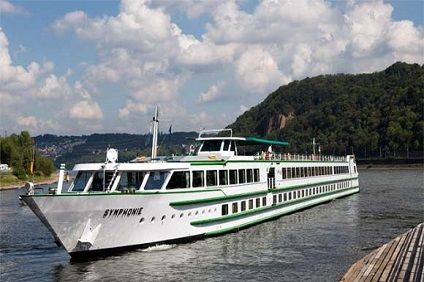 Entirely renovated in 2017, the MS Symphonie will welcome you in the best way with its panoramic restaurant and bar lounge, spacious and bright rooms, and its refined and elegant decoration.

The ship measures 110 meters long and 11 meters wide and accommodates 110 passengers in 55 double-occupancy cabins, with one cabin designed especially for persons with reduced mobility. All air-conditioned cabins have one double bed that can be separated into two twin beds, private bathroom, fl at-screen television, radio, hair dryer and safe. The well-lit and expansive public passenger space includes a bar and lounge with dance fl oor, vast restaurant, sun deck with chaise lounges and a boutique.
Ship Profile & Stats
Maiden voyage: 1997
Refurbished: 2017
Length: 110 metres
Beam: 11 metres
Passenger capacity (dbl): 110
Crew nationality: French
Officer nationality: French
Dining nationality: French
Ship Amenities
Central Heating
220v Electricity
Hair Dryer
Radio
Safe
Flat-Screen Television
Ship Facilities
Lounge
Bar
Large Sun Deck with Deckchairs
Boutique
Restaurant
Filter results:
Currently we have no results for this ship, please click here to start a search and find something for you!
All cabins are fitted out to give them a maximum of space and light and feature warm colours and furnishings.

They have a Floor to Ceiling window.


Ammenities:

TV
Telephone (for internal calls only)
Bathroom with shower and toilet
Towels
Safe
Independent air-conditioning
Electricity 220V
Wi-Fi

All cabins are fitted out to give them a maximum of space and light and feature warm colours and furnishings. They have a Floor to Ceiling window. Ammenities: TV Telephone (for internal calls only) Bathroom with shower and toilet Towels Safe Independent air-conditioning Electricity 220V Wi-Fi
All cabins are fitted out to give them a maximum of space and light and feature warm colours and furnishings. They have a Floor to Ceiling window. Ammenities: TV Telephone (for internal calls only) Bathroom with shower and toilet Towels Safe Independent air-conditioning Electricity 220V Wi-Fi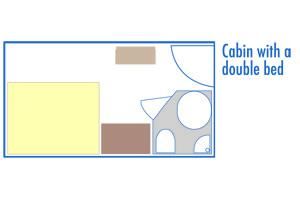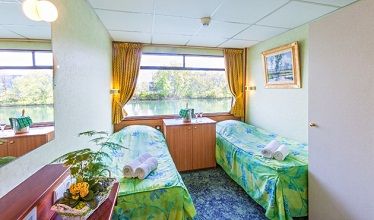 All cabins are fitted out to give them a maximum of space and light and feature warm colours and furnishings. They have a Floor to Ceiling window. Ammenities: TV Telephone (for internal calls only) Bathroom with shower and toilet Towels Safe Independent air-conditioning Electricity 220V Wi-Fi
All cabins are fitted out to give them a maximum of space and light and feature warm colours and furnishings. They have a Floor to Ceiling window. Ammenities: TV Telephone (for internal calls only) Bathroom with shower and toilet Towels Safe Independent air-conditioning Electricity 220V Wi-Fi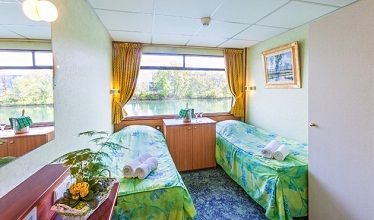 All cabins are fitted out to give them a maximum of space and light and feature warm colours and furnishings. They have a Floor to Ceiling window. Ammenities: TV Telephone (for internal calls only) Bathroom with shower and toilet Towels Safe Independent air-conditioning Electricity 220V Wi-Fi
All cabins are fitted out to give them a maximum of space and light and feature warm colours and furnishings. They have a Floor to Ceiling window. Ammenities: TV Telephone (for internal calls only) Bathroom with shower and toilet Towels Safe Independent air-conditioning Electricity 220V Wi-Fi