Set sail on a journey of discovery with The Ritz-Carlton Yacht Collection. Designed to combine the luxury lifestyle of The Ritz-Carlton® and the casual freedom of a yachting vacation, The Ritz-Carlton Yacht Collection will offer bespoke voyages on the first of three custom-built yachts in 2020. Most voyages range from seven to ten nights, offering many overnight calls and uniquely curated experiences ashore. Each yacht will feature 149 suites, each with its own private terrace, and accommodate up to 298 guests in a relaxed, casually elegant atmosphere. As with The Ritz-Carlton® on land, each yacht will feature personalized service, elevated dining and luxury amenities. The yachts are also available for private charter.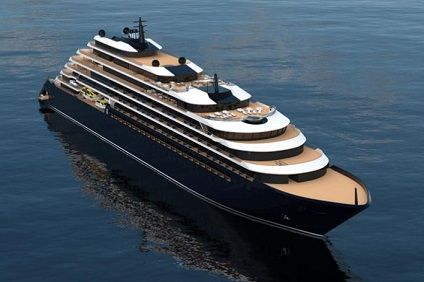 Ritz-Carlton Yacht
A voyage with The Ritz-Carlton Yacht Collection offers an unprecedented opportunity to be untethered. Here, freedom and flexibility allow immersion in life…
View More
Filter results:
Currently we have no results for this cruise line, please click here to start a search and find something for you!