There is no river cruise in Russia like the Volga river cruise. No cruise that places you so completely in another place and time. Europe's longest and largest river stretches from Ivan the Terrible to Peter the Great to Catherine the Great, and on into today, where live along Russia's central artery looks very much like it always has — the churches, the villages, the people, comprising scenes from an old painting you may swear you have seen in a gallery.This Russian river tour will promise you an unforgettable afterglow you've never experienced with any other Moscow river cruise before.
Russia's first luxury river cruise ship, featuring the latest technology and superior service, the 314-foot VOLGA DREAM offers what no other Russian cruises can: cosmopolitan comfort amid the greater rural envisions. Being all about personal approach, the Volga Dream cruise in Russia offers the most exquisite experiences as you explore the hauntingly beautiful regions of this enigmatic country. We are honored to host you with all we prepared for your worthy time leisure. We sincerely hope that our home-felt reception will meet your expectations.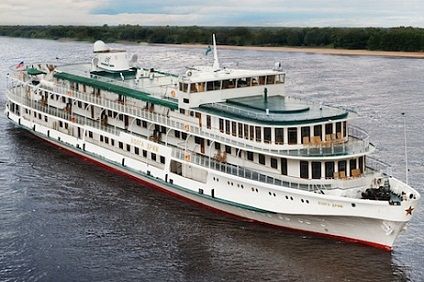 Volga Dream
The MS Volga Dream entered service during the spring of 2007 after a comprehensive two-year renovation. This elegant vessel is designed in classic decor wi…
View More
Filter results:
Currently we have no results for this cruise line, please click here to start a search and find something for you!