Sea Trek's sailing adventures bring you to 'the ends of the Earth'. In the wake of discoverers like Magellan, Cook, Tasman and Wallace our sailing adventures explore the area known as the 'Ring of Fire', in particular the string of volcanic islands stretching out east of Bali as far as the Philippines.
You will set foot ashore in Lombok and Sumbawa, meet the dragons of Komodo, hike up to the coloured volcanic lakes of Flores and visit traditional tribal whale hunters in Lembata. For those with a true taste for adventure, SeaTrek voyages drift into the distant timeless regions of Papua where to this day it is possible to meet tribes living in quasi-stone age conditions.
For those seeking to experience history first hand, we offer adventures that follow the spice trade to the Banda Islands and north to Ternate and from Halmahera all the way to Raja Ampat, following in the wake of legends who made history with their perseverance and discoveries.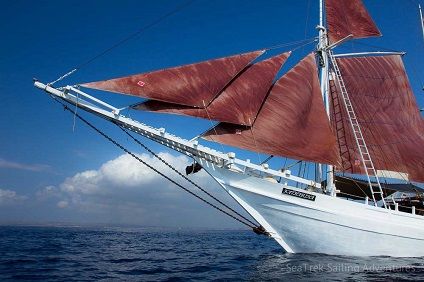 Katharina
The deck area of Katharina is dominated by the 25m tall main and top masts and a large central table around which we enjoy our meals alfresco. Just aft is …
View More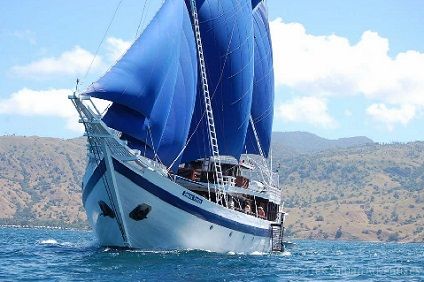 Ombak Putih
The Ombak Putih is a traditional Indonesian schooner custom built from ironwood by Buginese ship builders in Batulicin, Kalimantan. Her keel was laid in 19…
View More
Filter results:
Currently we have no results for this cruise line, please click here to start a search and find something for you!