Movenpick offers A Perfect Blend of Proverbial Swiss Hospitality, Egyptian Generosity. They operate a number of first class deluxe vessels on the Nile and Lake Nasser.
Nile River Cruise is the most fascinated tour in Egypt, along the banks of the River Nile; you can enjoy Egypt's magnificent temples and monuments belonging to various eras and civilizations. Travel to Edfu, Kom Ombo as well as Aswan and Luxor, Nile river vacation give you the chance to visit Karnak, Luxor temple, Valley of the Kings, Philae and many other locations.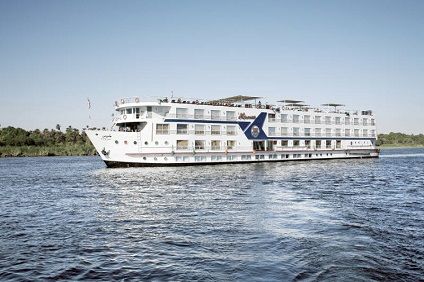 Hamees
The Mövenpick MS Hamees has a comfortable and contemporary design and is among the largest and best-appointed crafts on the river Nile. Enjoy a truly memor…
View More
Filter results:
Currently we have no results for this cruise line, please click here to start a search and find something for you!