Few places on earth remain untouched in their natural beauty and charm from one century to the next. The ancient land of Burma, now known as Myanmar, is however, an exception to the rule, and on board the Belmond Road To Mandalay you can experience the best of this fascinating, unspoilt country.
A journey along the Ayeyarwady River is a voyage of a lifetime. From this mighty river, which runs the length of the country, treasures can be admired which have for so long been hidden from the world's gaze.
With the comfort and personality for which Belmond Cruises is famous, the Belmond Road To Mandalay provides the most comfortable vantage point from which to absorb the surrounding serene beauty, taking in its golden-spired pagodas, ancient temples, sleepy riverside settlements and saffron-clad monks.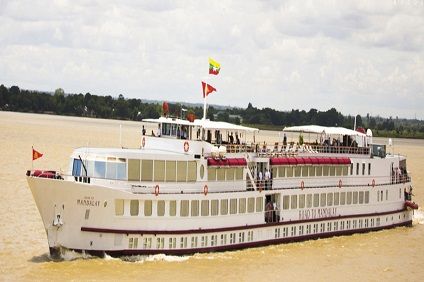 Belmond Road to Mandalay
Experience the enchanting sights, scents and sounds of the Ayeyarwady River aboard the Belmond Road to Mandalay. LIFE ON BOARD With cool, relaxing spa…
View More
Filter results:
Currently we have no results for this cruise line, please click here to start a search and find something for you!